The RB50 is a versatile piece of equipment designed for rapid deployment to stop a vehicle on contact, thereby protecting against both vehicle incursions and vehicle as a weapon attacks.
RB50 can be installed as effective hostile vehicle mitigation (HVM) protection as part of a counter terrorism strategy for events and locations, or to prevent errant or malicious incursions into work areas, road closures or secure sites.
IWA 14-1: 2013 and PAS 68: 2013 rated, RB50 is almost always deployed in 'as tested' four-metre arrays, which can be put in place in minutes, moved quickly to enable authorised vehicle access, and easily reconfigured for complete flexibility.
The robust, galvanised steel units have wheels that can be used to position and reposition each array quickly and easily, then removed to ensure the RB50 unit remains securely in position.
When not in use, the RB50 HVM system can be dismantled for compact storage in specially designed stillages that enable two arrays – the equivalent to 8m of HVM protection – to be stored in a single 1.2m2 stillage.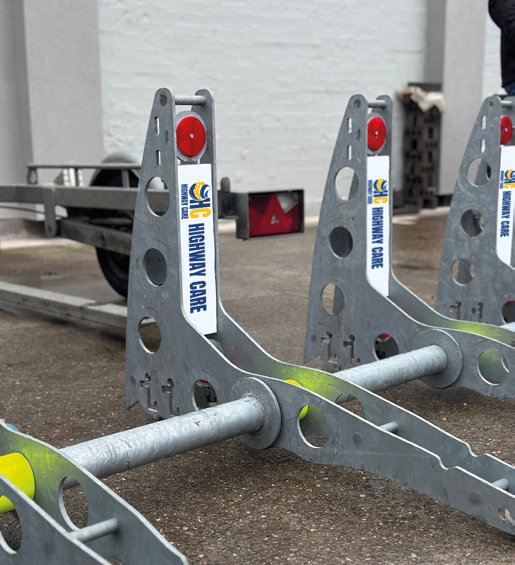 Technical details
Weight:
260 kg (4000mm array)
Width:
4000mm (tested array)
Height:
800mm
Depth:
1100mm
HVM Rating*

IWA 14-1: 2013
V/3500 (N1)/48/90:12.4
V/7200 (N2)/48/90:25.5 (dbl. upstands, 4000mm array)
V/7200 (N2)/48/90:31.4

PAS 68: 2013
V/7500 (N2)/48/90:31.16
Tested and rated HVM protection
Can be moved easily for authorised and emergency vehicles
Galvanised steel construction
We work with contractors, facilities management providers and site owners to specify and provide RB50 vehicle incursion protection, and with our event security partner Crowdguard for events and counter terrorism requirements.
Our range can be used for security applications or to prevent vehicle incursions into work areas and road closures.