The Road Zipper is an innovative barrier transfer machine which enables a vehicle to create contraflow lanes quickly and easily to adjust the flow of traffic on specific projects or at busy motorway junctions.
This machine not only enables fast and effective traffic management, but also provides savings on personnel and costs, as well as providing a safer solution for contraflow requirements, which are often urgent and mission critical.
The Road Zipper barrier transfer machine has recently been used for Operation Brock on the M20, National Highways' strategic contraflow deployment, which is implemented to keep traffic on the M20 and other roads in Kent moving when there is disruption to travel across the English Channel.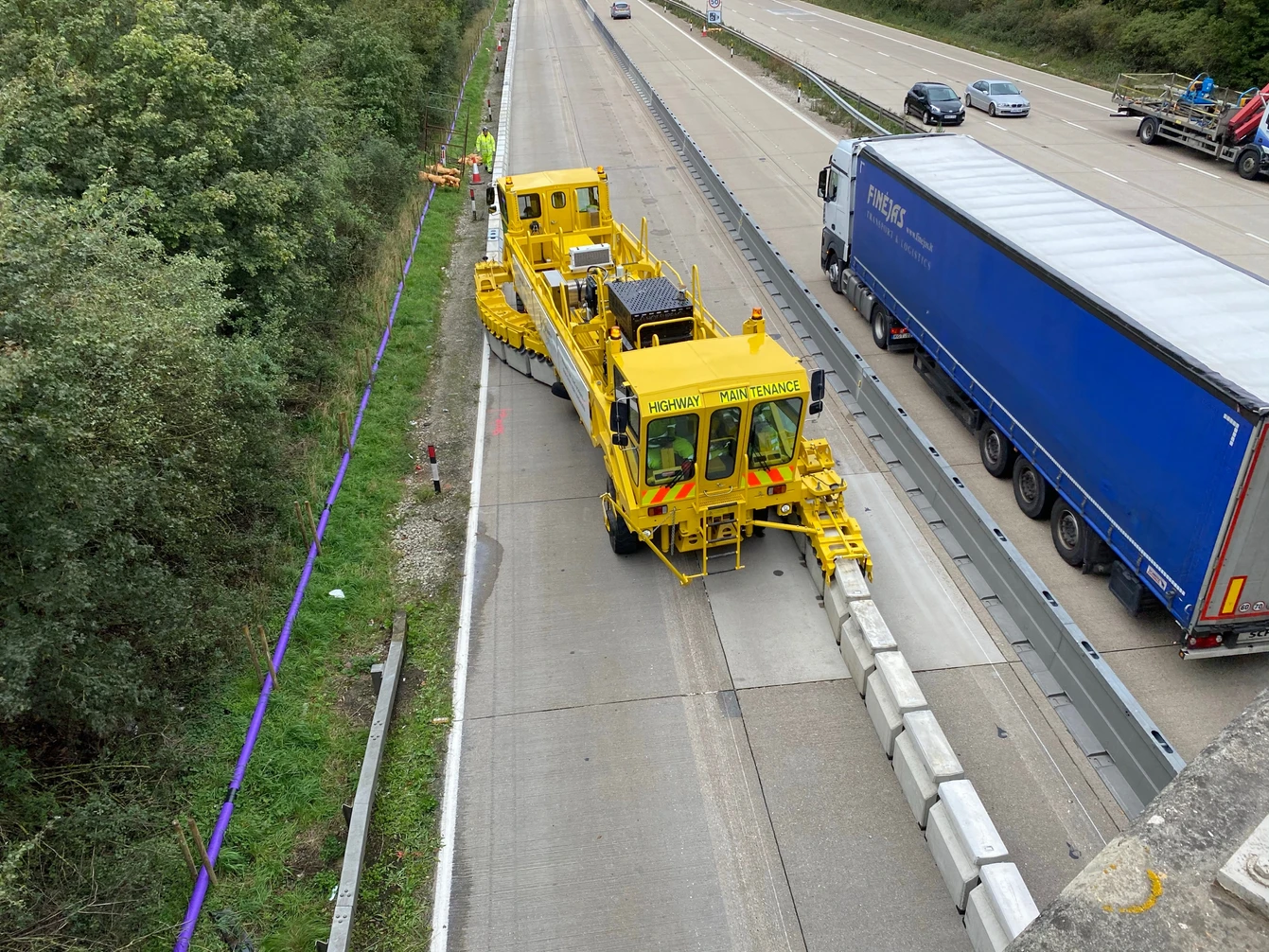 Enables rapid contraflow implementation
Fast and effective for urgent contraflow requirements
Take a look at the Road Zipper barrier transfer machine in action, creating a contraflow on the M20.
We have lots of innovative solutions for a safer future, take a look at our range.