The PolVis II is an illuminated communication system that offers options for multiple driver safety and traffic control messages in a single lightweight warning solution.
Designed for incident support units and highway patrolling units, the PolVis II uses energy efficient LED lighting in white and red to display pass left and pass right directional arrows, a hazard warning triangle and exclamation mark, and messages including 'incident' and 'slow down'.
The compact, versatile PolVis II unit folds flat for ease of storage and transportation, and it is operated using a simple control until.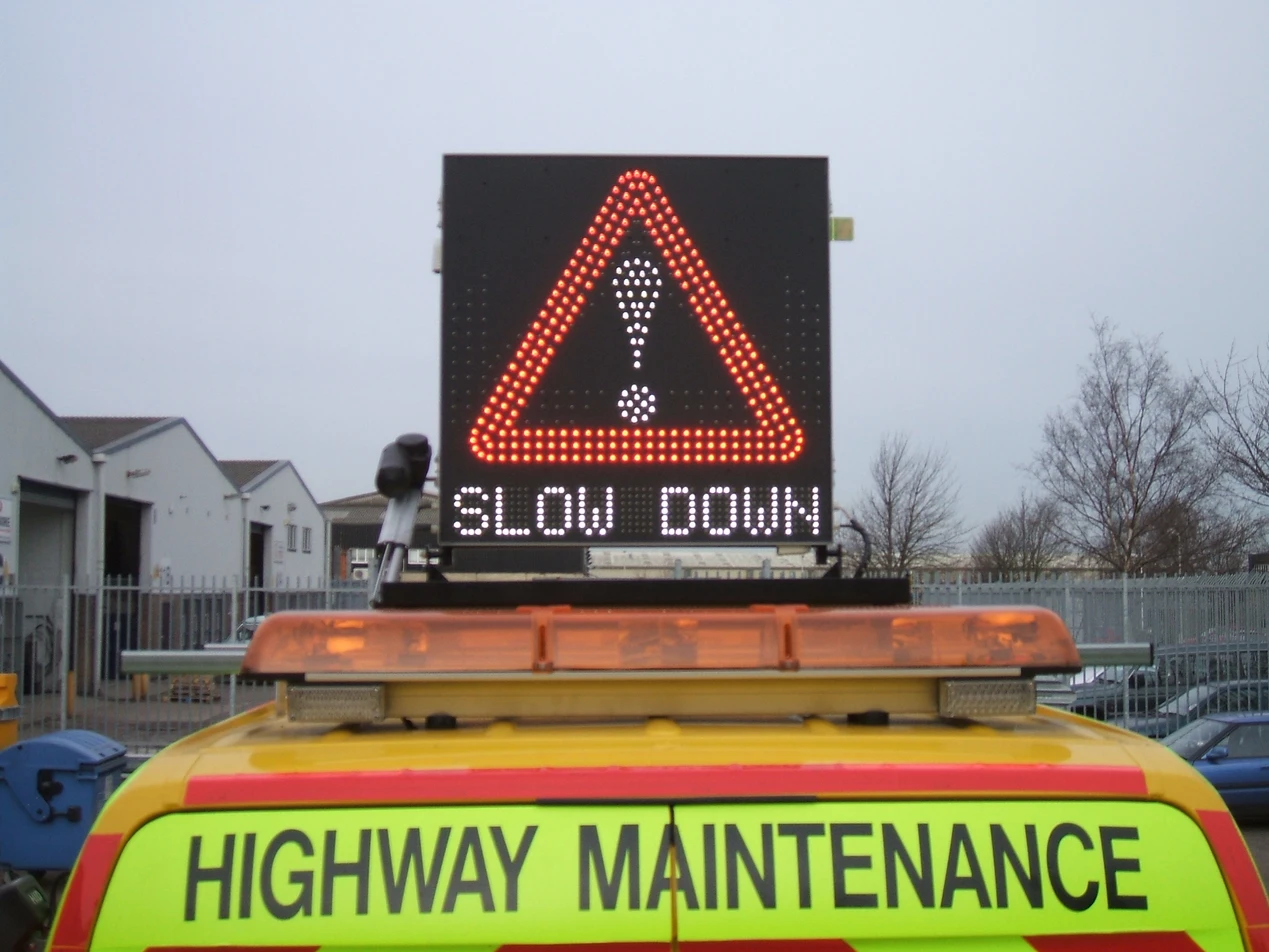 Lightweight, compact unit folds flat for ease of storage
LED illumination for great visibility
Multi-purpose safety and traffic management alert system
Explore our range of high quality solutions for safer highways projects