SecureGuard CB is a surface mounted, cost-effective HVM perimeter barrier, suitable for both emergency deployment and planned installation. It provides impact protection at 90 degrees at speeds of up to 30mph with a 7500kg truck.
Not only is SecureGuard CB a tested high performance HVM security barrier, it is also a certified road barrier system with highways approval for road perimeters. It completely immobilises impacting vehicles and is resistant to secondary vehicular attacks, while enabling installation with a minimal footprint.
Installed using standard construction equipment, the SecureGuard CB HVM system is rapidly deployed, even in congested locations. Particularly suited to sites where foundations are impossible, the SecureGuard CB HVM system is delivered in two metre long, double block sections and can easily tolerate uneven ground and existing street furniture.
Available from Highway Care for rent or purchase, the SurfaceGuard CB HVM system has been tested for use in combination with our SecureGuard Pedestrian Portal.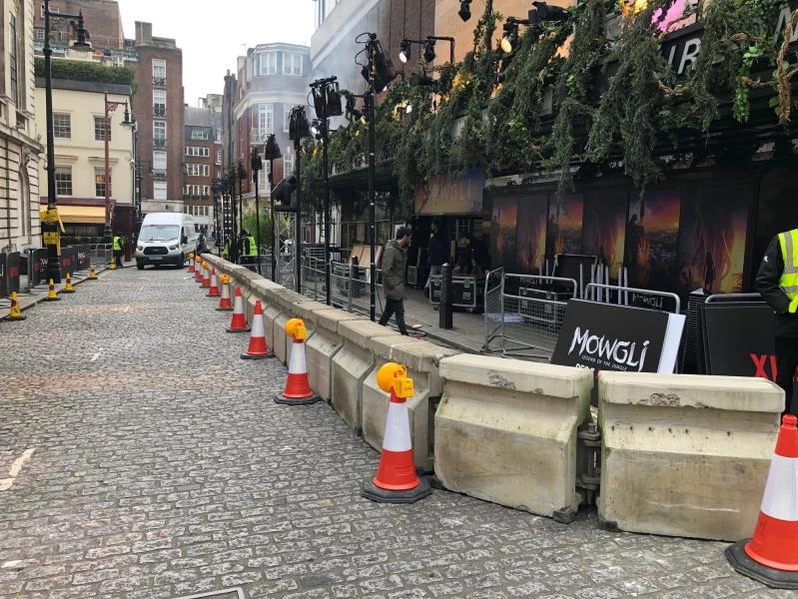 Technical details
BSI PAS 68 tested
V/7500(N2)/48/90:3.1/0.0 (90m assembly)
IWA14-1 2013
V/7200[N2A]/48/90:5.5 (13.6m assembly with barges)
Highway approved barrier H2 & N2 containment under EN1317- 2:1998
We provide innovative solutions for a safer future for highways and security deployment.