The BG800® Gate is a safety barrier gate that integrates with concrete barrier or steel guardrail to protect and maintain emergency access points.
Compliant with specification requirements for both the UK and Europe and markets across the US, Australasia, the Middle East and Asia, the BG800® Gate provides:
| UK & Europe | Rest of the world |
| --- | --- |
| EN1317-2 | NCHRP350 TL-3 |
| N2 containment with a W5 working width | The addition of a 'T' top meets NCHRP 350 specifications |
| Approved for H2 applications | |
Comprising gateposts, a gate hinge, a full height terminal and intermediate units, with the gatepost pinned for temporary installations or anchored for permanent deployment, the BG800® Gate can be increased in size from 6m to up to 36m in increments of 6m by using additional modules. Bespoke systems up to 50m are also available.
Versatile configuration
The BG800® Gate has been designed for fast and simple installation, along with practicality during deployment. Providing multiple opening arrangements – open at either end or remove completely to increase access and direct traffic flow – it can be opened by just two operatives in only two minutes by removing both pins at the opening end and one at the hinging end. The same process is carried out in reverse to close the gate, and no special tools or lifting equipment are required. Removing all four pins allows the gate to be taken out completely.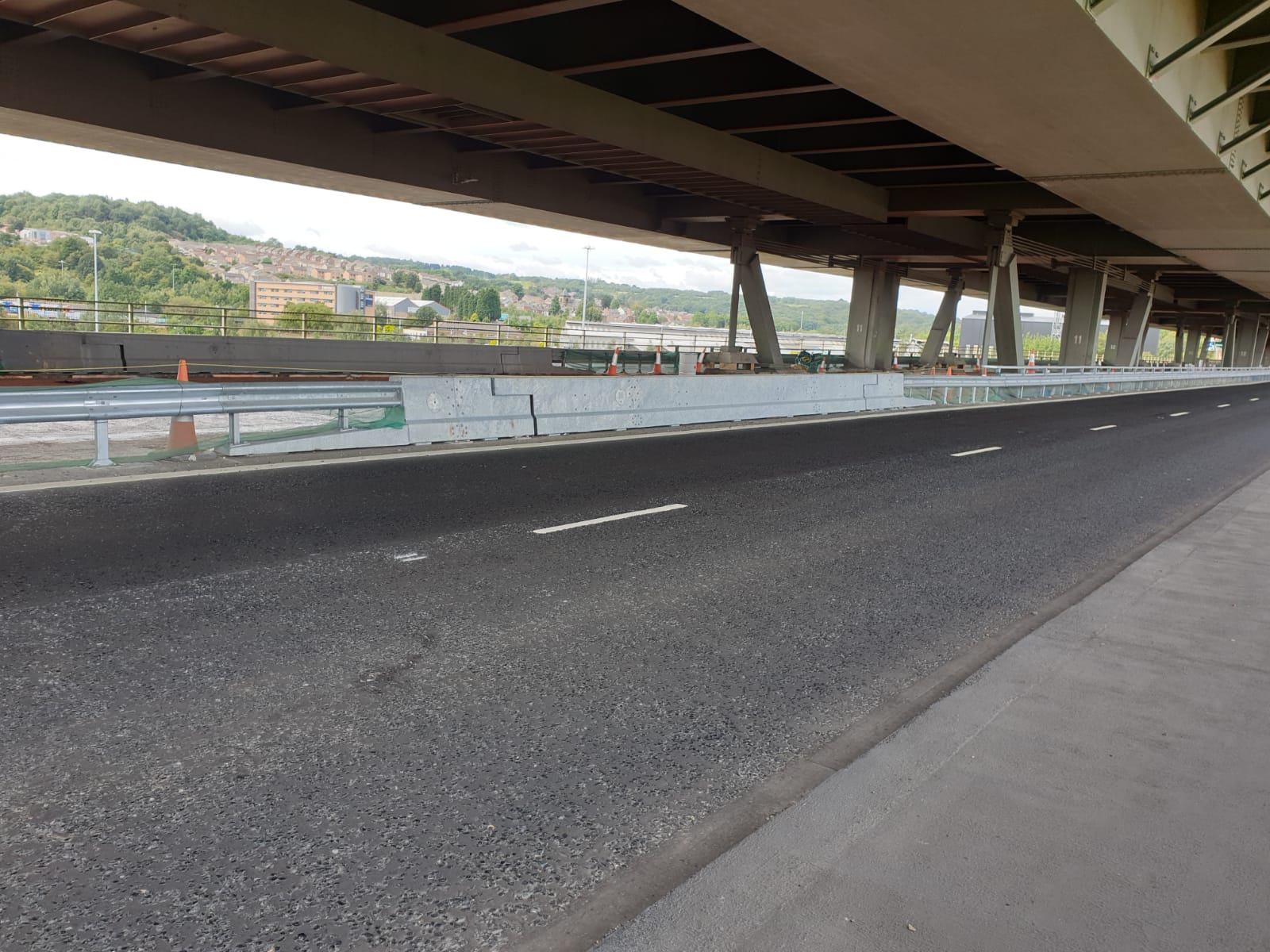 Technical details
Gate length:
6m – 36m
Height:
800/915mm
Width at base:
540mm
Width at top:
240/474mm
Weight/m:
135kg
Certification:
NCHRP 350 TL-3 with a maximum deflection of 1.1m

EN1317-2 N2 W5 or H2 W6
Simple and rapid opening in two minutes by two operatives with no special tools
Gate section can be taken out completely by removing all four pins
Seamless integration with our work area steel safety barrier range or connections are available for concrete or guardrail systems
Fully galvanised to EN1461
Modular system enables design flexibility from 6m to 36m
Robust, low maintenance and proven to operate after typical impact
Take a look at some of the other products from our range.