The Leonidas Crash Cushion is part of our SMA crash cushion range, which includes a wide variety of crash cushions and P4 end terminals for all kinds of roads and environments.
Our Leonidas range includes 43 crash cushion and P4 end terminal variants in four sizes, catering for any road layout, speed restrictions or roadside hazards. The range includes crash cushions that have been specifically designed for urban areas and lower speed roads, along with market-leading short crash cushion system lengths for sites with limited space.
Leonidas is a crash cushion with unique semi-wide systems, which are offset right and left, enabling the crash cushion to be used at slip roads to achieve better guardrail alignment when connecting to the cushion. With a Z1 vehicle exit box class, Leonidas offers excellent protection against the risk that any redirected impacting vehicle might encroach into the hazard or protected area. The 110km/h parallel Leonidas Crash Cushion system has even passed an experimental high speed test at 130 km/h (80.8mph).
Suitable for installation in a wide range of ground conditions, including asphalt and concrete, Leonidas can be installed in locations where many others cannot, thanks to its low permanent lateral displacement zone class (D1) combined with its short system length.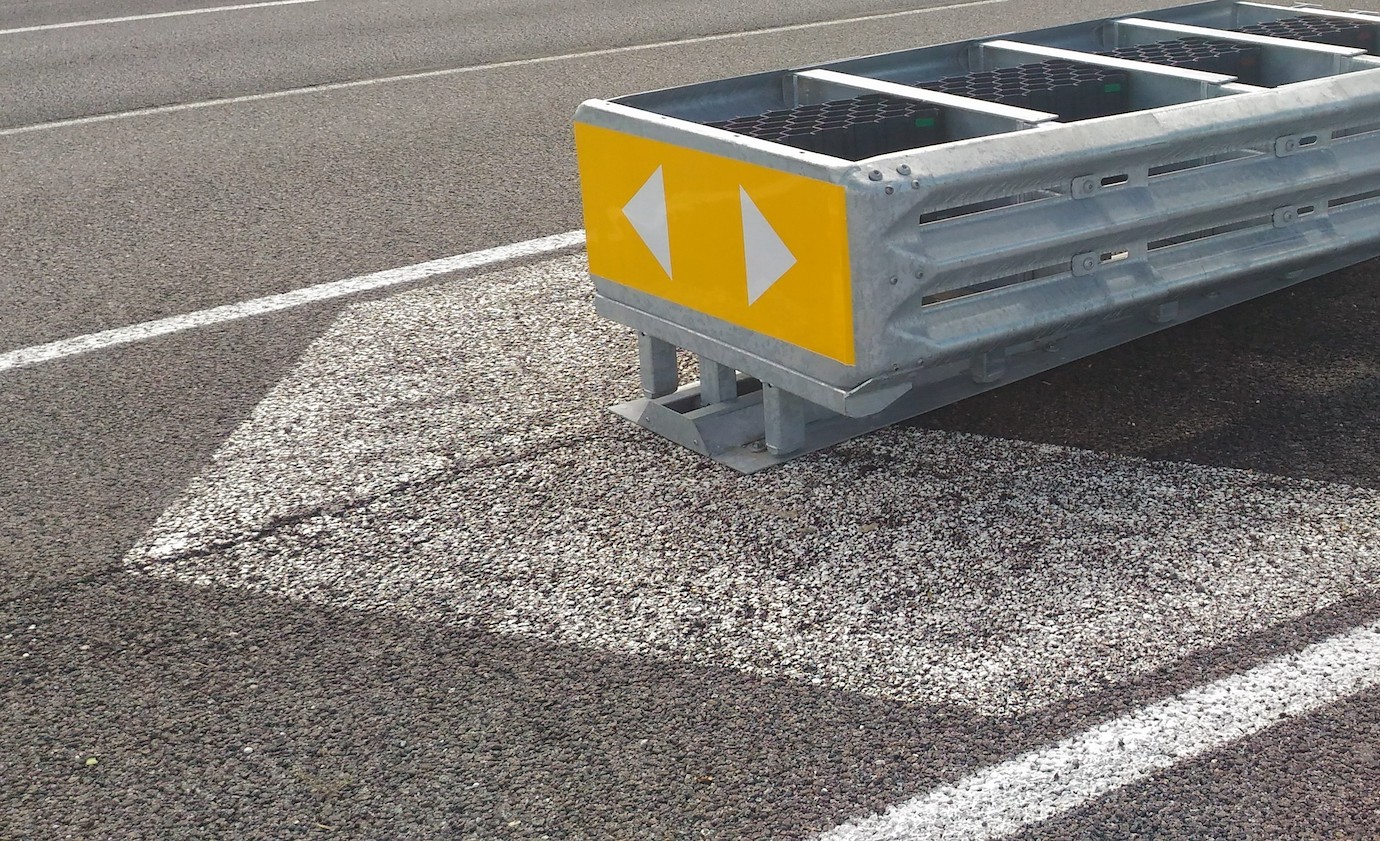 Technical details
| | |
| --- | --- |
| Dimensions: | 1600 – 6130mm |
| Width: | 860 – 3200mm |
| Height: | 770mm |
| Compliance: | EN1317 – 3 |
We have a varied crash cushion range, take a look at some of the other crash cushions we offer.