The SecureGuard CB Portal complements our SecureGuard CB concrete block perimeter protection system. It provides managed pedestrian access for secure buildings and high footfall events as part of a SecureGuard CB installation, while enabling continuous protection of the location from hostile or errant vehicles.
SecureGuard Steel portals are attached to the SecureGuard CB barrier linked structure, protecting against the harm or damage that could be caused by malicious or accidental vehicle incursions.
The surface mounted SecureGuard CB Portal can be lifted into place for fast and simple installation. Free-standing and tamper-resistant, it has a modular design, fabricated from galvanised steel, for a robust, low maintenance solution.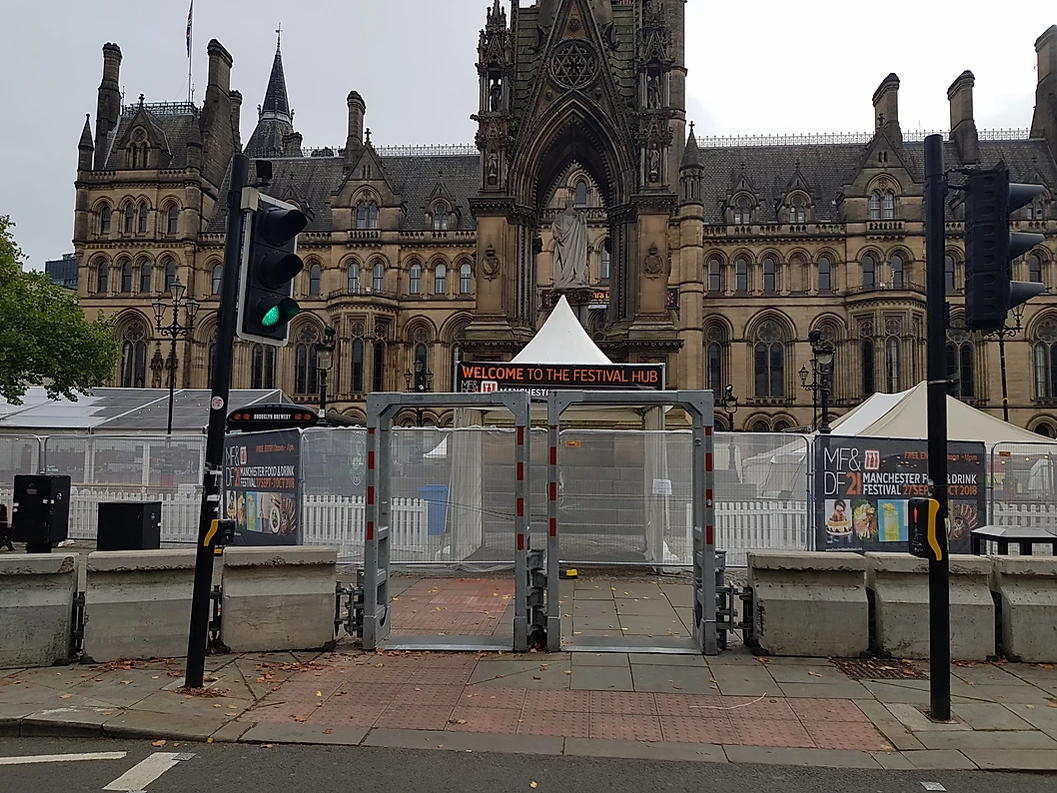 Technical details
IWA-14-1:2013

V/7200[N2A]/48/90:2.3
Take a look at some of the other products in our HVM and perimeter security range.