Part of our SMA range of market-leading crash cushions, Ermes provides crash cushion performance for the price of an end terminal for P2 and P4 specifications.
Unlike other end terminals, the double-sided Ermes is also repairable, reducing maintenance time and costs, while boosting sustainability.
Designed with shorter lengths to enable installation in locations where other products would not be suitable, the Ermes P1, P2 and P4 end terminals offer energy-absorbing, double sided and bidirectional protection for vehicles, with permanent lateral displacement zone class D1 and vehicle exit box class Z1 performance.
Widely used throughout the UK, our Ermes range can also be powder-coated to create a timber-aesthetic for use as a crash cushion or end terminal in combination with our Tertu TimberRail timber clad vehicle restraint system.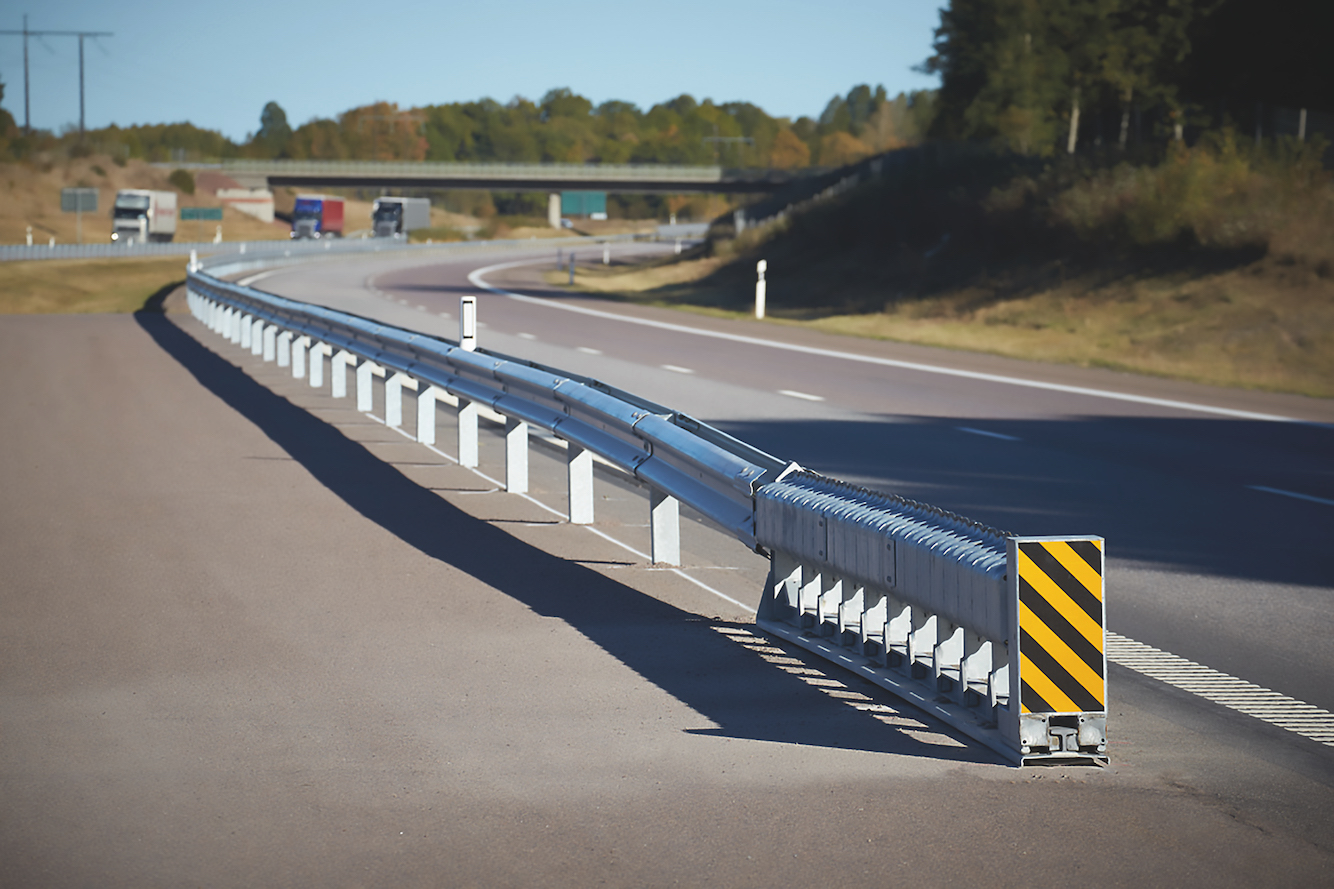 Technical details
Width:
290mm
Height:
620mm
Length:
2250mm (P1), 3500mm (P2), 5900mm (P4)

Compliant to EN 1317-4 and prEN 1317-7

Certified and tested to EN1317-3 as a standalone crash cushion
Looking for a crash cushion or end terminal? There's lots more to explore in our range.