BG800® is a portable steel barrier designed to enhance safety for both highways operatives and road users.
Developed to meet the highest performance standards, the robust galvanised steel BG800® structure has been rigorously tested to MASH TL-3 & TL-4, NCHRP 350 TL-3 & TL-4 and EN1317-2 N2 & H2, making it suitable for both UK and international specifications. Its innovative stepped profile reduces damage to both the vehicle and the barrier in the event of an impact, and the system's extremely shallow exit angle for the vehicle minimises the risk of a secondary impact.
Thanks to its robust structure, BG800® has an extended service life, with significantly reduced risk of damage from handling or impact, along with the ability to withstand multiple impacts without loss of integrity or performance.
Lightweight & high performance
The lightweight 90kg/m system is available in 6m or 12m modules, and up to 216m can be loaded on a single truck bed, providing substantial transportation cost savings, as compared to similar concrete or steel systems.
Ideal for structures with weight limits, such as bridges, BG800® is a durable alternative to guardrail or parapets, and is quick to install, with fewer joins and easier manual handing. Optional wheeled sections enable longitudinal or lateral movement and small barrier lengths can be moved short distances, making BG800® ideal for regular, repetitive maintenance requirements.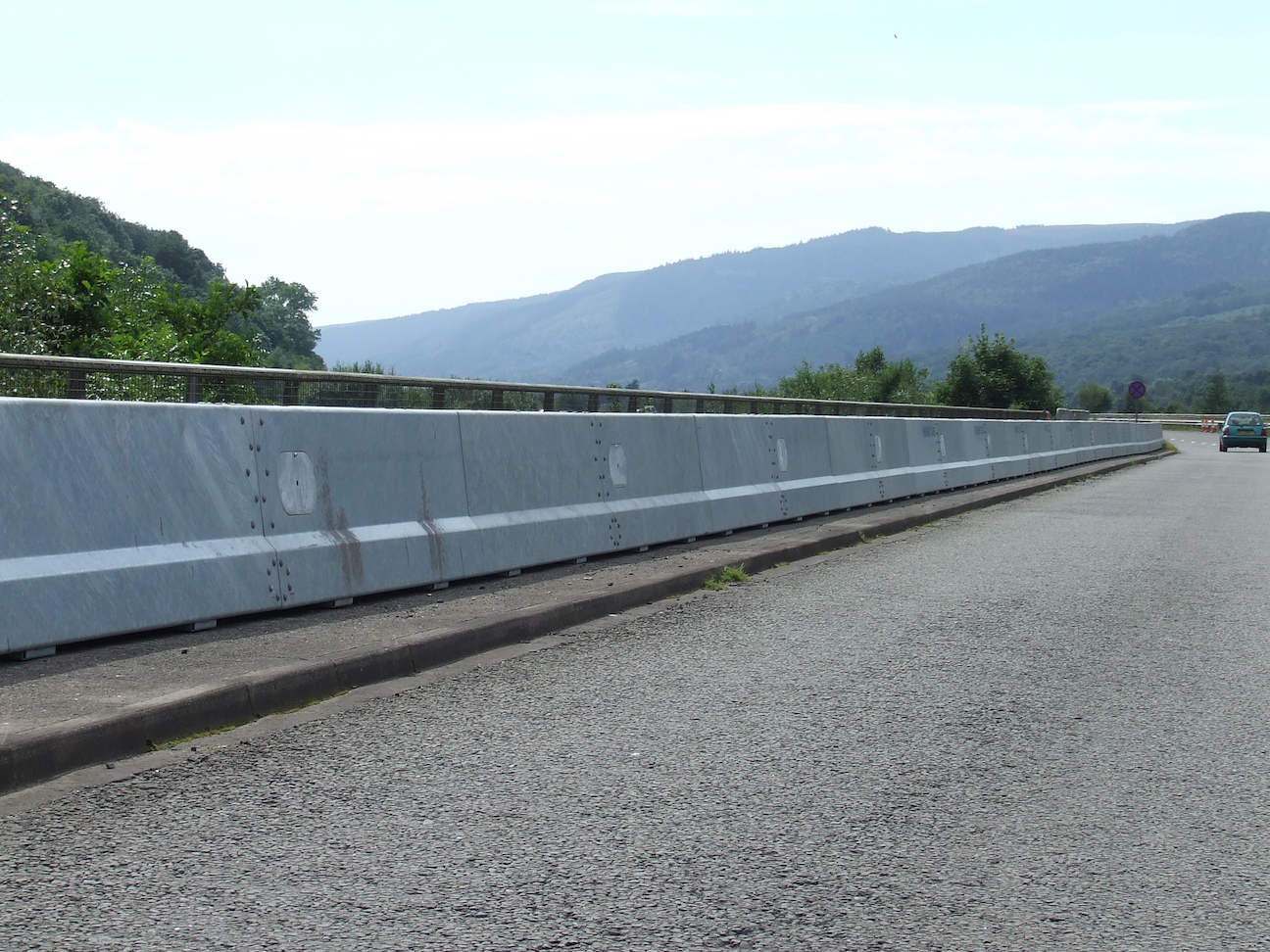 Technical details
| | |
| --- | --- |
| Footprint: | 540mm |
| Length: | 6m/12m |
| Height: | 800mm/915mm |
| Weight: | 90kg per metre |
| Certification: | MASH TL-3 &TL-4, NCHRP 350 TL-3 & TL-4 and EN1317-2 N2 & H2 |
Take a look at some of the other barrier products from our range.