SwiftGate is a first-of-a-kind automatic taper system that enables simple and efficient traffic management, including road and lane closures.
A safe and efficient alternative to manually implemented lane closures, SwiftGate reduces risk by limiting the need for operatives to put lanes closures in place in dangerous locations.
Pivoting horizontally, SwiftGate provides increased visibility of lane closures thanks to reflective material and LED lighting. The innovative system's unique arm design provides strength, flexibility and durability and, because SwiftGate is manufactured using corrosion-resistant materials, it can withstand harsh roadside conditions. The result is a robust and reliable solution, no matter what the weather conditions may be.
SwiftGate can be operated, monitored and sequenced locally and remotely thanks to multiple communication options. Suitable for deployment as a single or multiple module system, SwiftGate provides all the flexibility you need to activate modules individually, in sequence, in groups, or as part of an overall solution that brings together various traffic devices.
SwiftGate provides a flexible traffic management solution for a wide array of scenarios. It is ideal for repetitive work site lane closures, express lane access ramp control, tunnel or bridge emergency closures, on-ramp and off-ramp slip road control, reversible lane access control, central reservation crossover management, and event travel management.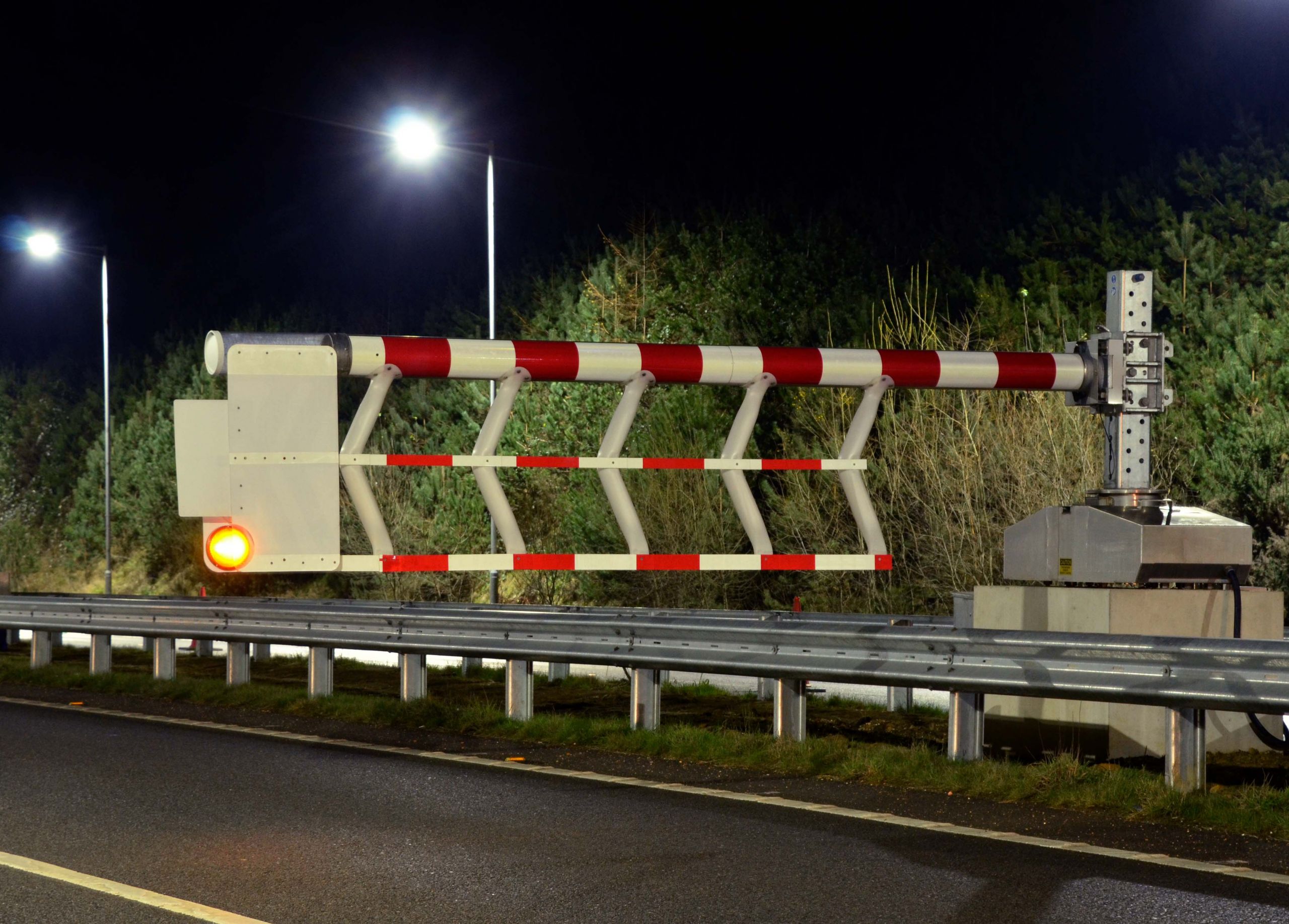 Take a look at some of our other traffic management products.