Helping to ensure vehicles are visible to drivers and protect operatives from collisions, the Highway Care Motorway Light Arrow range provides efficient and long-lasting LED systems, suitable for impact protection traffic management vehicles.
Our versatile LED Motorway Light Arrows can be supplied with either a folding top panel or a vertical lift mechanism to complement your existing fleet and site and storage requirements.
Fully operational from the vehicle's cab, our Motorway Light Arrows provide a reliable safety system, with LED technology that delivers a durable and low maintenance solution with reduced power consumption, reliable brightness levels, and an extended service life.
We have a number of options available, including our Red X Light Arrow, which can be deployed in combination with our Safe Stop 90 HD lorry-mounted crash cushion. All our Motorway Light Arrows can be covered from view with a deployable CE compliant blind system to prevent driver confusion and aid safety when not in use.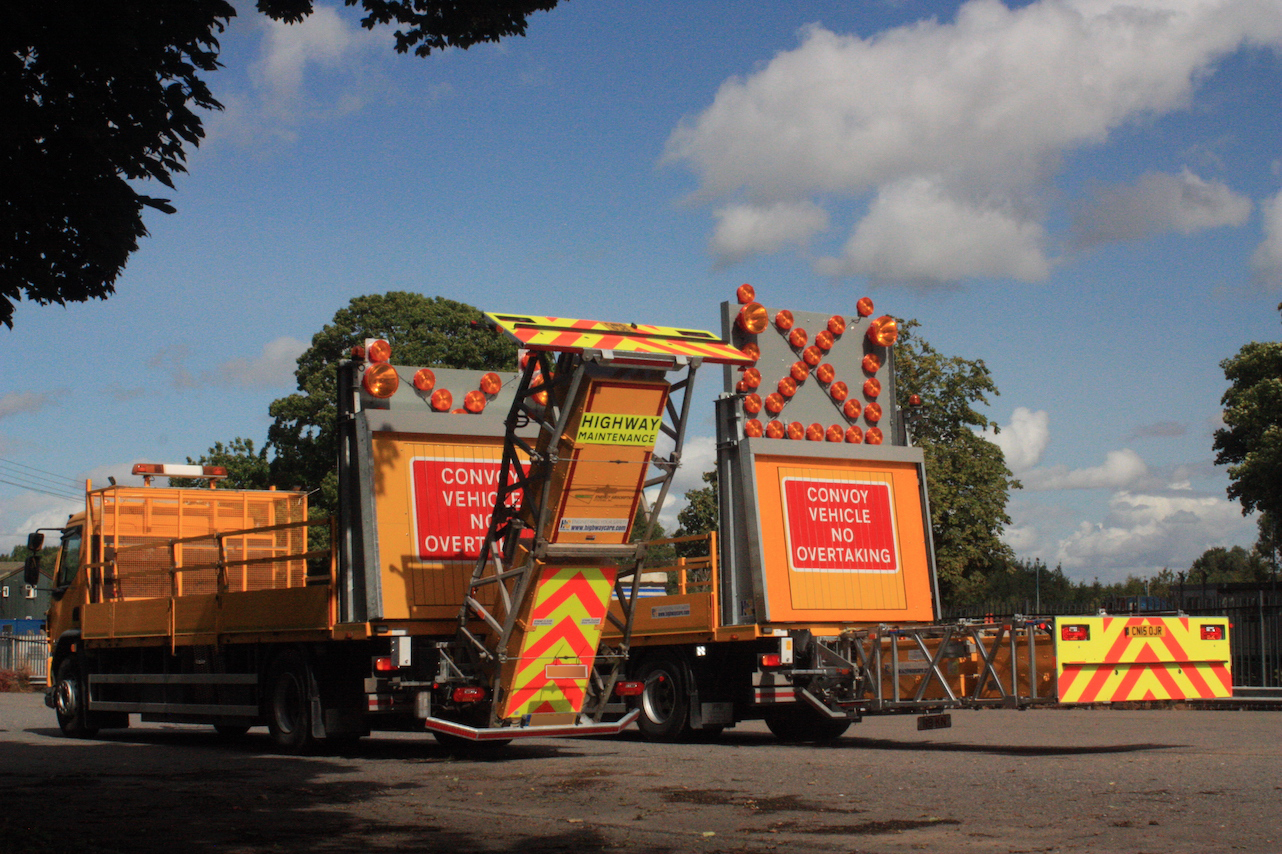 Technical details
x24 RS2000 LED lamps to display directional arrow + x2 MS340 yellow Xenon lamps
2300mm/1500mm upper panel in non-reflective traffic grey
2300mm/1900mm lower panel in reflective yellow
DG3 showing a 1500mm '610' arrow with left and right function
Our Motorway Light Arrow range includes:
Our expert team can help you select the most appropriate products for your requirements from our Motorway Light Arrows range.
Standards, Testing & Performance
LED:

DfT Signs Authorised GT46/43/167

Red X:

DfT Signs Authorised GT50/198/0024

Red X Prism Sign:

HA TR 2517 Issue A compliant

TOPAS 2516B registered
Take a look at some of the other innovative solutions for a safer future available from Highway Care