The S-A-B Gate is a steel gate, designed for both emergency deployment and motorway crossing points.
Offering quick access through the central reservation barrier on a dual-carriageway or motorway, the S-A-B Gate allows emergency vehicles to cross over lanes, or enables traffic diversions in the event of an accident.
The versatile Highway Care S-A-B Gate is suitable for connection to concrete barriers such as the HC350 or steel barriers such as the Highway Care BG800®, and several units can be joined together to suit various opening widths. The S-A-B Gate can be fully or partially opened by hand without the need for any special tools, and each unit has wheels, which, when deployed, allow opening of either individual sections or the complete gate.
Designed for fast and simple installation, the modular S-A-B Gate system provides up to 100 gate elements for gate sizes greater than 400m and can be easily reduced to small sections for ease of opening. The modular design also ensures that any impacted or damaged assets can be quickly and easily replaced.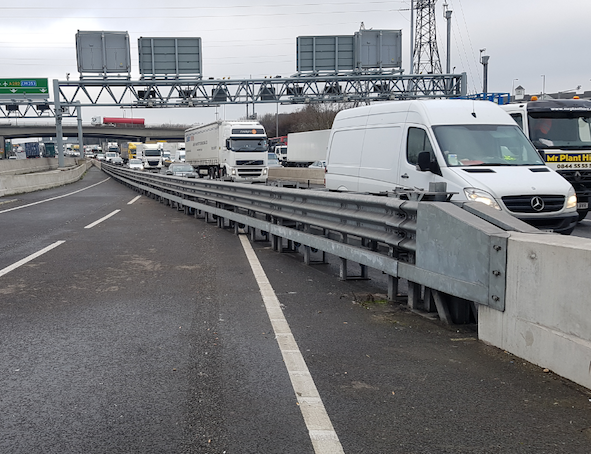 Technical details
| | |
| --- | --- |
| Gate length: | 6.3m to 424.1m |
| Height: | 1100mm |
| Length: | 500mm |
| Compliant to: | EN 1317-2 certified at H2 W4 and H2 W6 |
We ensure only best consulting services for our clients