The ideal crash cushion for low speed and urban roads, the City Crash Cushion has chamfered corners to prevent any risk of harm to pedestrians.
The City Crash Cushion is ideal for urban environments. Suitable for use on low speed and local roads to protect roadside hazards from vehicle impact, it reduces the potential harm of collisions with roadside hazards for vehicle occupants. As the name suggests, the City Crash Cushion is an ideal crash cushion solution for urban roads where congestion and the proliferation of roadside hazards increase the potential risk. The City Crash Cushion is also an ideal solution for housing developments.
With market-leading short system lengths and a low permanent lateral displacement zone class (D1), the City Crash Cushion can be installed in locations where other crash cushions would not be suitable. The Z1 vehicle exit box class achieved by the City Crash Cushion lowers the risk of any redirected impacting vehicle encroaching into any hazard area or area occupied by road users or road workers.
The City Crash Cushion also provides excellent cost efficiency throughout its service life. Repairable after an impact with minimal tools and equipment, it can be put back into service quickly and driven posts typically do not require replacement following an impact.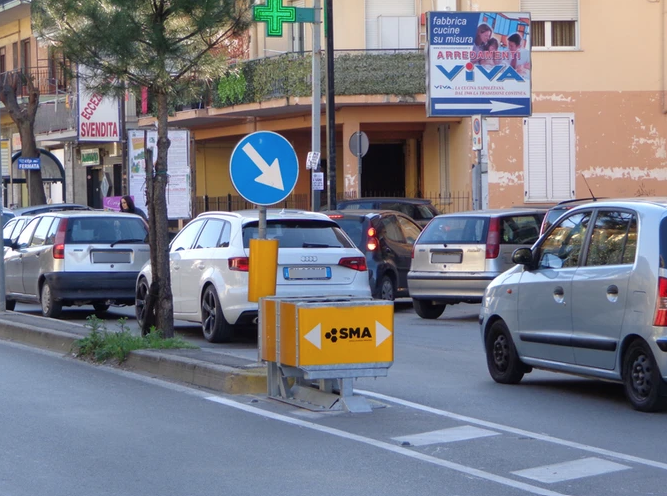 Technical details
| | |
| --- | --- |
| Width: | 500mm |
| Height: | 755mm |
| Length: | 990mm |
| Compliant to: | EN 1317-3 |
Take a look at our other solutions for urban road safety.