Crash tested to MASH TL-4, Ezy-Guard™ High Containment (HC) is a guardrail barrier designed to dissipate impact energy as the barrier deflects on impact, reducing occupant risk.
A lightweight guardrail system, fabricated entirely from components that have been hot dip galvanized to EN1461, Ezy-Guard™ HC has ductile Z-posts, which are designed to shield the post edges to protect vulnerable road users and provide sectional strength when motorists are driving through difficult ground conditions.
Ezy-Guard™ HC also features a clever sliding EzyHC-Carriage™, which is used to secure the Thri-beam rails to the Z-posts. The Ezy-Guard™ HC Thri-beam stays constantly engaged with any impacting vehicles, providing excellent containment for vehicles of all types – from cars through to trucks – minimising vehicle damage with reduced ride-down deceleration forces.
Enhanced safety
The innovative EzyHC-Carriage™ design eliminates any need for blocking pieces and rail stiffening plates, which could cause injury due to scattering debris, improving the safety credentials of the Ezy-Guard™ HC system still further. The supporting Z-posts have also been designed with safety in mind, and have smooth, rounded post edges and corners, eliminating the risk of snagging injuries during or after installation. By positioning the top of the rail above the posts, the revolutionary design of Ezy-Guard™ HC shields the top of the Z-posts too, eliminating another potentially dangerous snag point.
Superior performance
Not only is Ezy-Guard™ HC crash tested to the highest performance standards, the system is also capable of containing and redirecting a 10,000kg truck – a vehicle 2000kg heavier and travelling with 58% more impact forces than the NCHRP-350 TL-4 truck deployed for standard testing.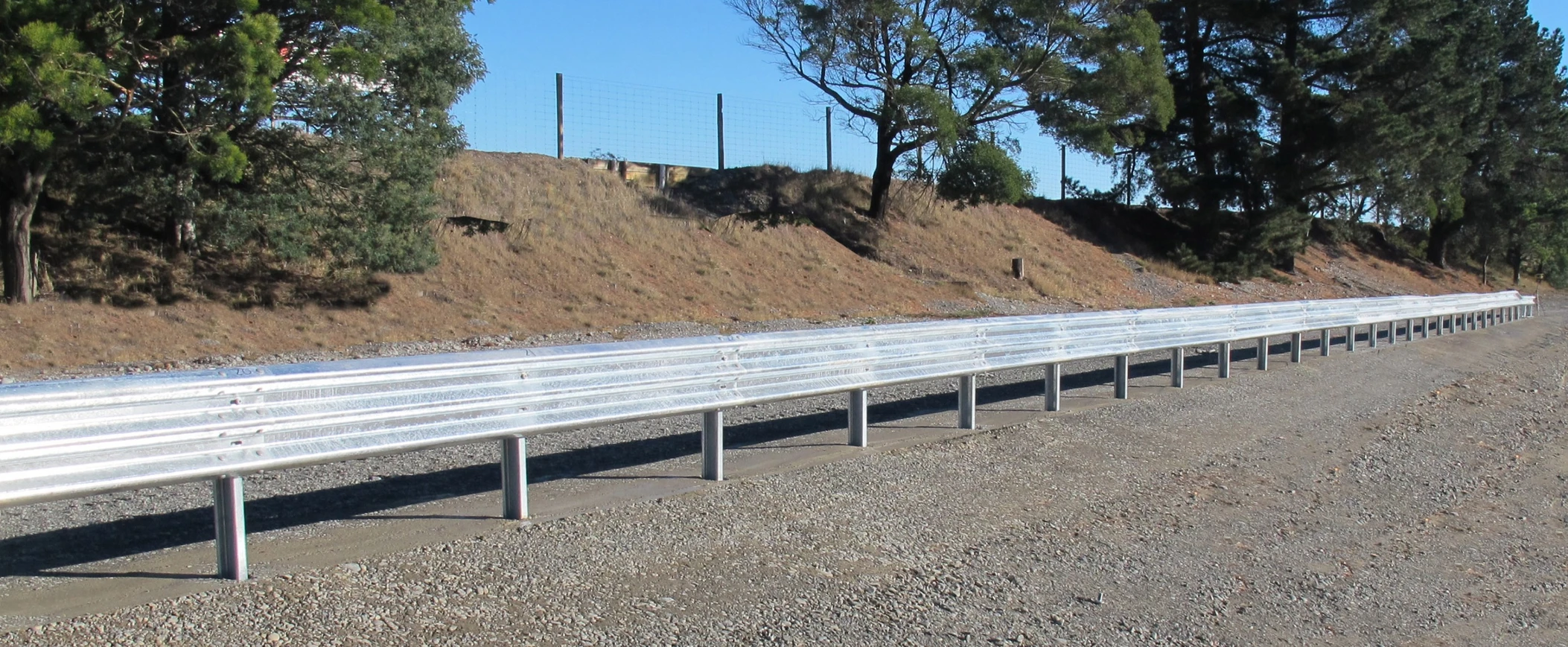 Technical details
Post Length:
2000mm
Post Mass:
19.5kg
System Mass:
28.8kg per metre
2000mm
System Width:
245mm
Rail height above ground:
980mm
Z-post height above ground:
970mm

MASH TL-4 Deflection is 1.77m (Lower Deflection System is 1.10m)

MASH TL-3 Deflection is 1.16m

Tested to EN1317 H2 and NCHRP350 TL-4

MASH TL-3 LoN is 20m

MASH TL-4 LoN is 26m
Narrower than traditional guardrails at 245mm
Fully compliant to MASH TL-4
Containment testing relevant to typical Middle Eastern vehicles
The best ASI rating (A), even when impacted by a car
Fewer components for faster installation and reduced inventory
Z-post embedment depth of 1030mm
Available as a lower deflection system where space is limited
Available as an Ezy-Guard HC light system with increased post spacing where required
Reduced steel provides cost, transportation, manual handling and sustainability benefits
Take a look at some of our other innovative safety solutions for the international market.