The Ezy-Guard™ guardrail crash barrier has been engineered to ensure that vehicles are subjected to lower forces on impact, reducing the risk of injury to the vehicle's occupants. As the barrier deflects, the vehicle's impact energy is dissipated in a way that helps to protect occupants from harm.
A lightweight guardrail crash barrier system with ductile Z-posts and a clever EZY-Carriage™ sliding carriage, the Ezy-Guard™ barrier is designed to provide stable vehicle containment and re-direction. It effectively allows the W-beam to detach, reducing the potential damage of any impact by limiting ride-down deceleration forces.
Ease of installation
The EZY-Carriage™ is used to secure the system's W-beam rails to the Z-posts, eliminating any requirement for blocking pieces or rail stiffening plates, which could cause injuries due to scattering debris after a collision. Because the EZY-Carriage™ slides on the Z-post, the W-beam stays correctly engaged with any impacting vehicles, ensuring even larger vehicles – such as SUVs – are contained.
Delivering sustainability benefits by using up to 40% less steel than conventional steel guardrail barriers, Ezy-Guard™ enables cost-effective transportation with reduced embedded carbon.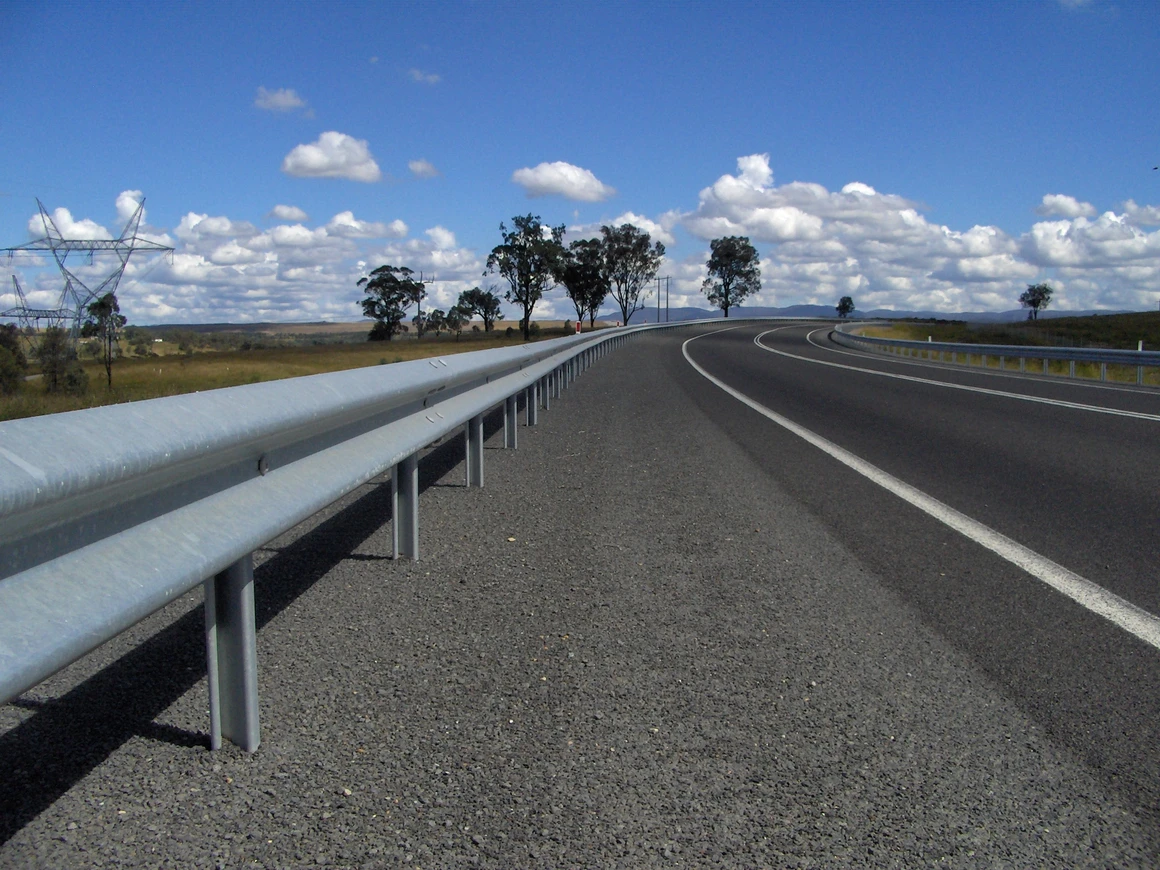 Technical details
Post Length:
1650mm
Post Mass:
12.5kg
System Mass:
18.6kg per metre
2000mm
System Width:
200mm
Rail height above ground:
787mm
Z-post height above ground:
777mm
Tested to MASH TL-3 and NCHRP350 TL-4

MASH TL-3 Deflection is 1.65m

NCHRP 350 TL-4 Deflection is 1.53m

LoN = 34.5m at 100Kph

LoN = 29.2m at 70Kph
Just 200mm wide – significantly narrower than traditional guardrails
Fully compliant to MASH TL-3 & NCHRP-350 TL-3/TL-4
Z-post profile shields the post edges from vulnerable road users, while providing sectional strength
Fewer components so the system is faster to install with a reduced maintenance inventory
Z-post embedment depth of just 873mm
ASI 'A' rated, protecting passengers with a softer impact
Fully compliant to MASH TL-3 & NCHRP 350 TL-4
All components are hot dip galvanized to EN1461
Our barrier systems are designed to protect people from harm.