The Safe Stop 90™ HD (SS90™ HD) is a fully repairable, heavy-duty lorry mounted crash cushion, suitable for all aspects of highways management.
Ideal for use on either stationary or moving traffic management vehicles, Safe Stop 90™ HD absorbs rear-end impact at speeds of up to 68mph and can be deployed at a travelling speed of up to 55mph.
Robust construction ensures that Safe Stop 90™ is resilient to nuisance damage and can be repaired easily following a light or medium impact. Twin design ram operation, with over centre valves to help prevent the crash cushion from dropping due to hydraulic hose failure, provide high-performance for an extended, low maintenance service life.
This versatile lorry mounted crash cushion offers a reliable design, proven for more than 20 years as the UK's roads have evolved. It can be supplied with hard-wired cab control or additional external rear controls.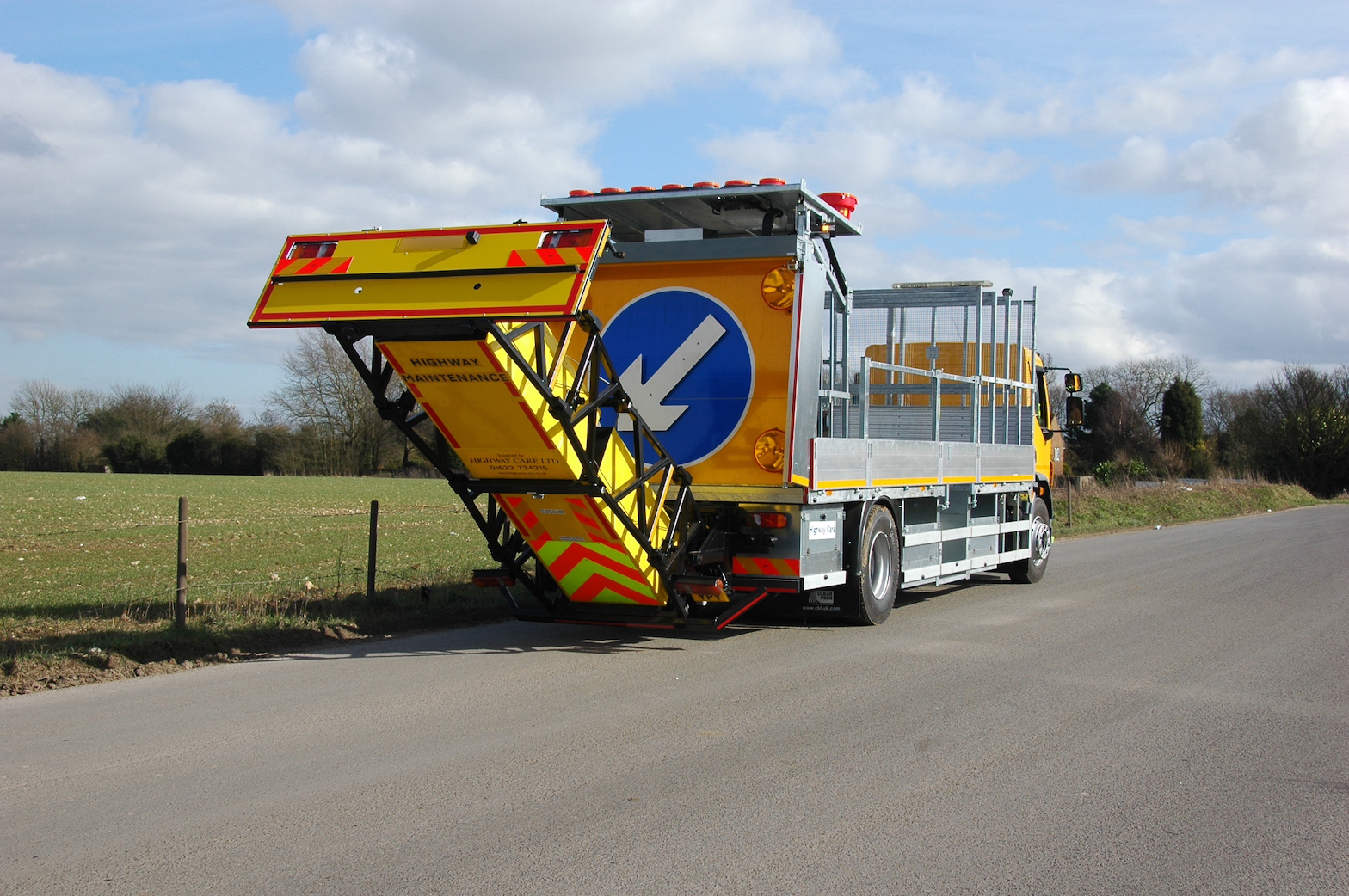 Technical details
Weight:
950 kg
Width:
2360mm
Height:
4040mm
Length when deployed:
4200mm
Tested to NCHRP 350 tests 3-50, 3-51 and optional tests 3-52 and 3-53

UK Test CD 378 compliant at 110 kph/68 mph
Easily repaired after medium or light impact
High-performance, long-life hydraulics
Road lights recessed on the impact face
Sturdy, galvanised external safety frame protects against nuisance damage
Can be driven at 55mph on rear air suspension while deployed
Can be driven at 35mph on rear air suspension while deployed
Take a look at some of the other innovative solutions for a safer future in our range.